Head Start Application – English

Head Start Application – Spanish

Please note:

You will have the ability to upload required documentation after you complete the online application. When finished, the link will be available in your confirmation email so you can upload missing documents.

Tenga en cuenta:

Tendrá la posibilidad de cargar la documentación requerida después de completar la solicitud en línea. Cuando termine, el enlace estará disponible en su correo electrónico de confirmación para que pueda cargar los documentos que faltan.

To submit your Head Start documents via secured email Click Here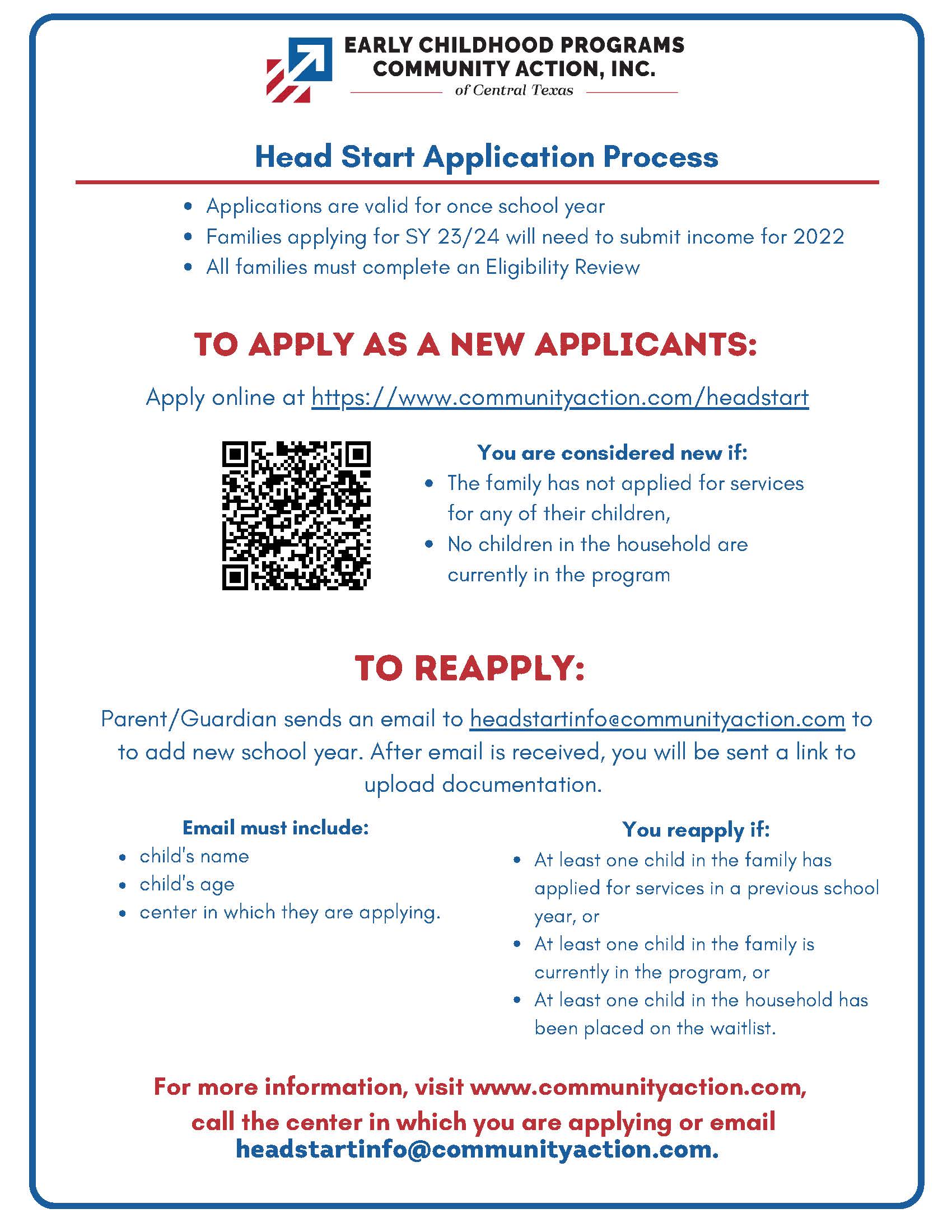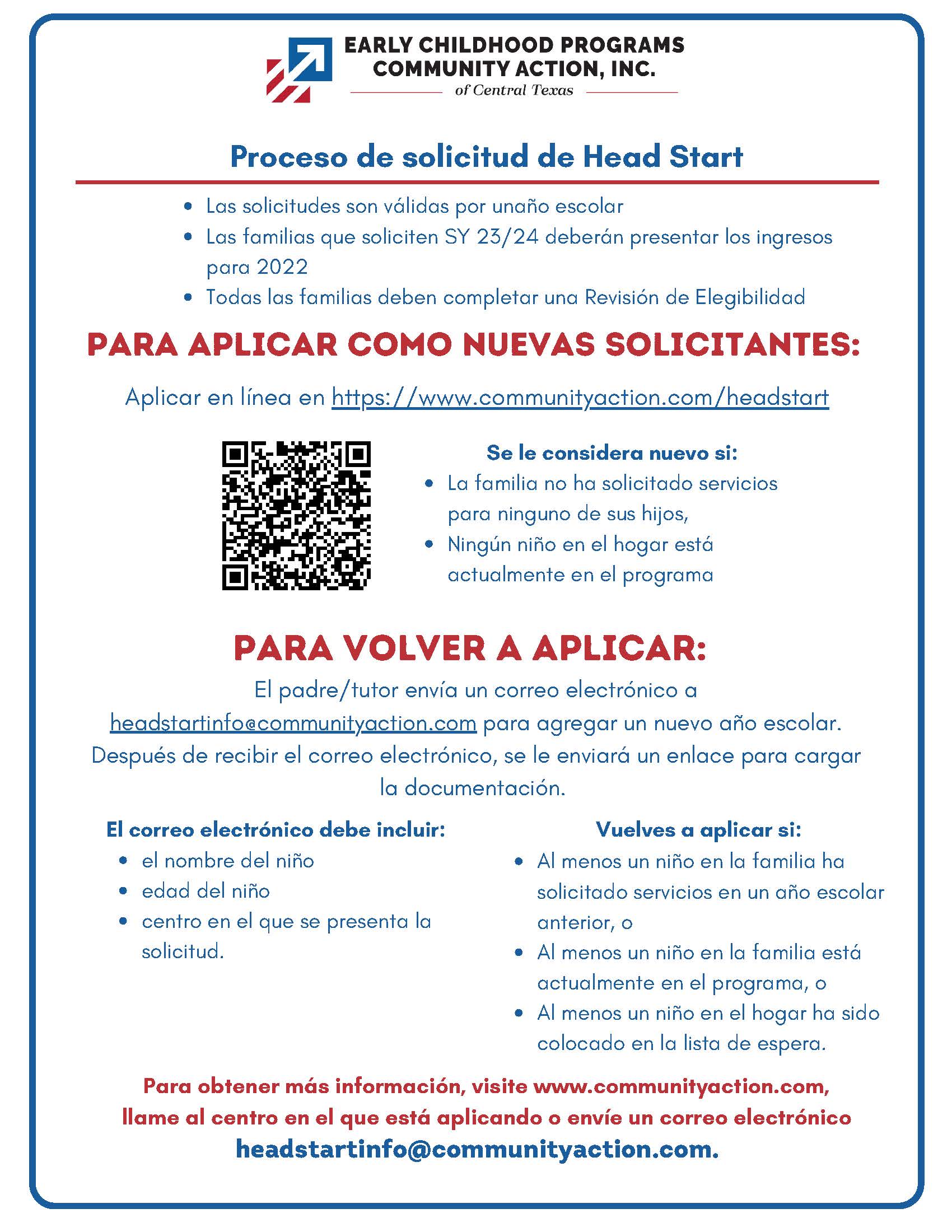 To complete your child's application fill out, sign and bring the following:

Birth Certificate/Passport

Immunization records most up to date

Family income for 2022.

Income includes:

Most recent Income Tax Form (1040)

Temporary Assistance to Needy Families (TANF) award letter

Most recent W-2 Forms

Pay Stubs from all jobs for all of 2022,

Supplement Security Income (SSI) award letter

Social Security,

Unemployment benefits,

Disability Benefits

Financial Aid Award letter (Spring & Fall 2021),

Child support,

Military pay and allowances



Foster

If you are applying as a Foster child (currently in care), please provide placement work.


Homeless

If you are experiencing homelessness, please notify program staff for further guidance.