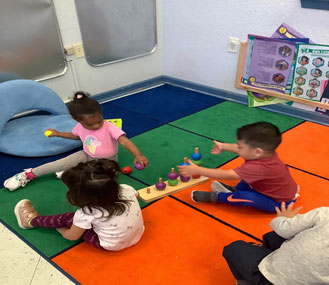 Community Action Inc. of Central Texas Head Start is committed to providing the highest quality services to children and families. To this end, our center-based program uses a developmentally appropriate educational approach, grounded in proven theories of how children grow and learn. Teachers create environments and offer experiences that build upon children's interests; support children's abilities and needs; include a range of adult-directed and child-initiated learning; and encourage children to work and explore independently. The Education Advisory Committee composed of Head Start parents, Policy Council officers, early childhood professionals from the university, local public schools, community early intervention, and the Education Team advise the program on the establishment of program goals for improving school readiness. These goals are aligned with the Head Start Early Learning Outcomes Framework, Pre-K guidelines and Texas early learning standards as appropriate. The advisory committee also provides guidance on curriculum selection. The education team is composed of Child Development Coordinators, a Mental Health & Disabilities Coordinator, and a School Readiness Coordinator. The team ensures the following education goals are carried out for our children: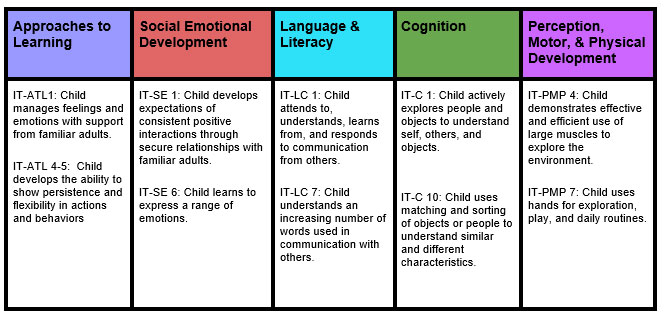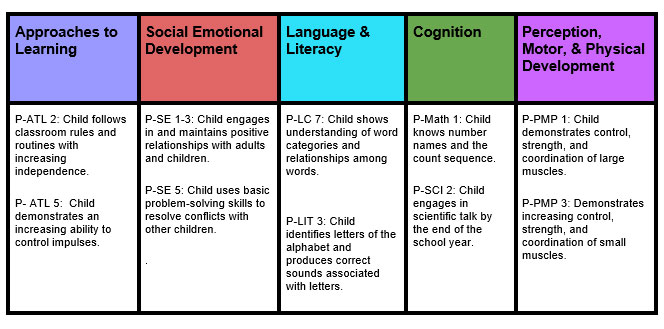 Our classrooms are inclusive of children with disabilities; respectful of differences in gender, culture, language, ethnicity and family composition; and welcoming to parents. Our classrooms use the Frog Street Curriculum to foster and facilitate positive learning experiences and growth alongside Conscious Discipline for social/emotional development. Parents are provided with information about the classroom curriculum both formally (e.g. in Parent Handbook or Parent Committee meetings) through on-going parent-teacher communication forms, with bi-weekly notification for Early Head Start and monthly for Head Start on individual child goals, and informally through daily discussions during drop off and pick-up. Parents' on-going observations of their own children are also a valued source of information in planning curriculum. An invitation for parents to join the teachers in curriculum planning is posted in each classroom with each classroom's respective planning date and time. Additionally, parents are invited to serve on the annual education advisory committee which meets at least once, but sometimes twice each year.
Teaching staff will use intentional instruction, agency adopted curriculum, on-going assessment, and weekly lesson plans that incorporate the five domains of the Head Start Early Learning Outcomes Framework to provide and maintain quality learning experiences. This intentionality includes children who are dual language learners and children with disabilities. The Child Development Coordinators work closely with teaching staff and center directors to create quality and safe learning environments which offer experiences that build upon children's interests. This work demonstrates a support of children's abilities and needs and encourages children to work and explore independently. Child Development Coordinators also ensure Head Start Performance Standards and Texas State Licensing Minimum Standards for child care centers are understood and followed by staff.